Features that make your life easier
CONTROL YOUR SALES IN REAL TIME
Gain control of your operations: monitor sales, compare different periods and identify your best and worst products.
SIMPLIFY YOUR COLLECTION PROCESS
Do not lose a single client. Accept all types of payments, split the bill and more with Tiller's intuitive payment module.
ENJOY INTUITIVE ORDER TAKING
The Tiller cash register is intuitive, adapts to your business and allows you to take complex orders with precision.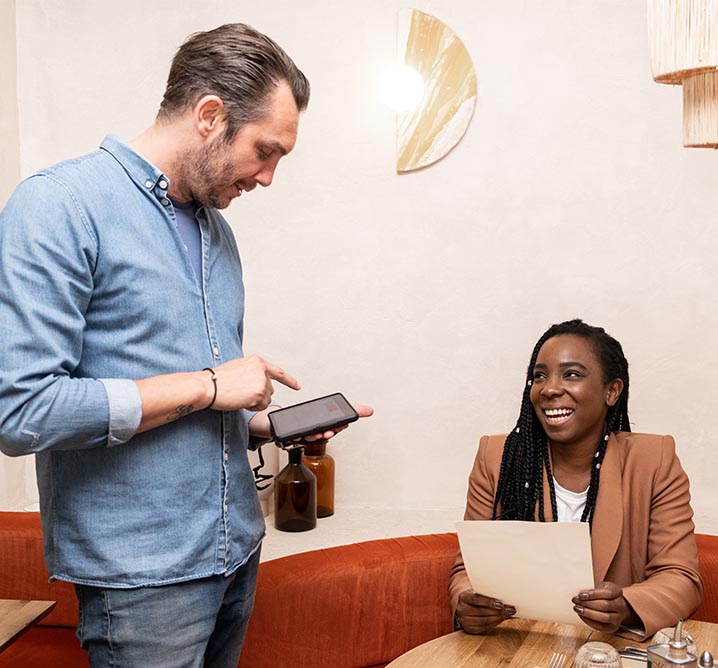 The Tiller solution for restaurants
The Tiller restaurant POS allows you to take orders, divide any transaction and accept multiple payment methods. Plus, thanks to its simple an intuitive interface, you can train your staff within minutes.
Using iPad mini as mobile points of sale, your waiters can take orders from the tables and send them directly to the main POS.
As for analysis, control your business remotely with Tiller's back office, which allows you to track your billing and manage accounting in real time.
LEARN MORE
A solution tailored for any type of business